Calendar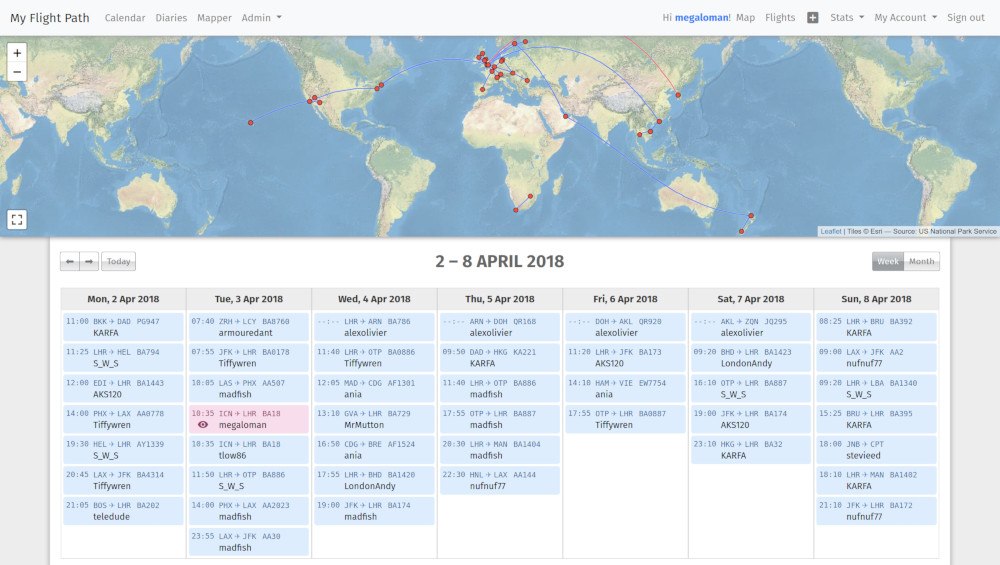 A simple map and calendar page view to visualise who is jetting off to this week (or month).
Diary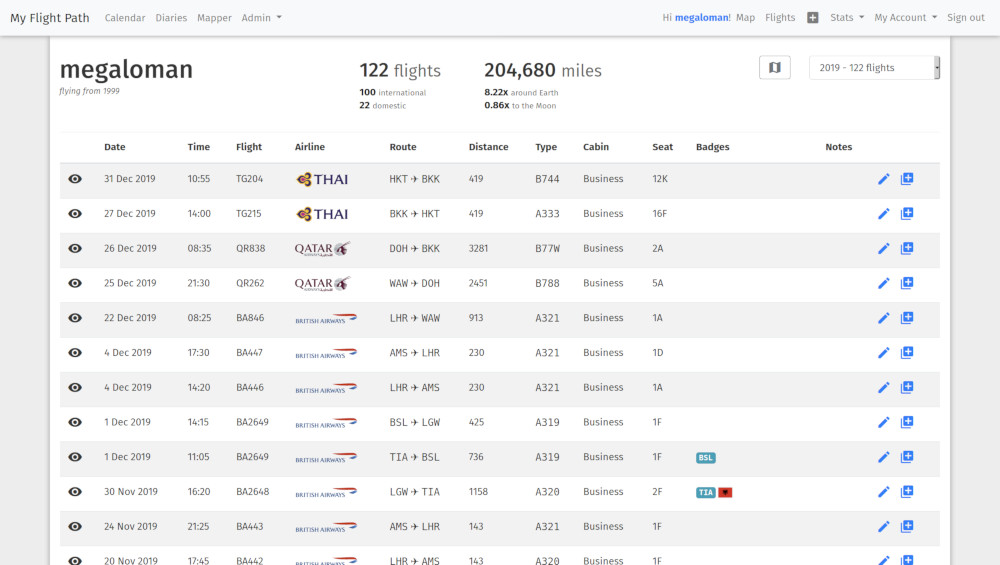 Browse other travellers' flights diaries, see when they've been and where they're heading to next.
Mapper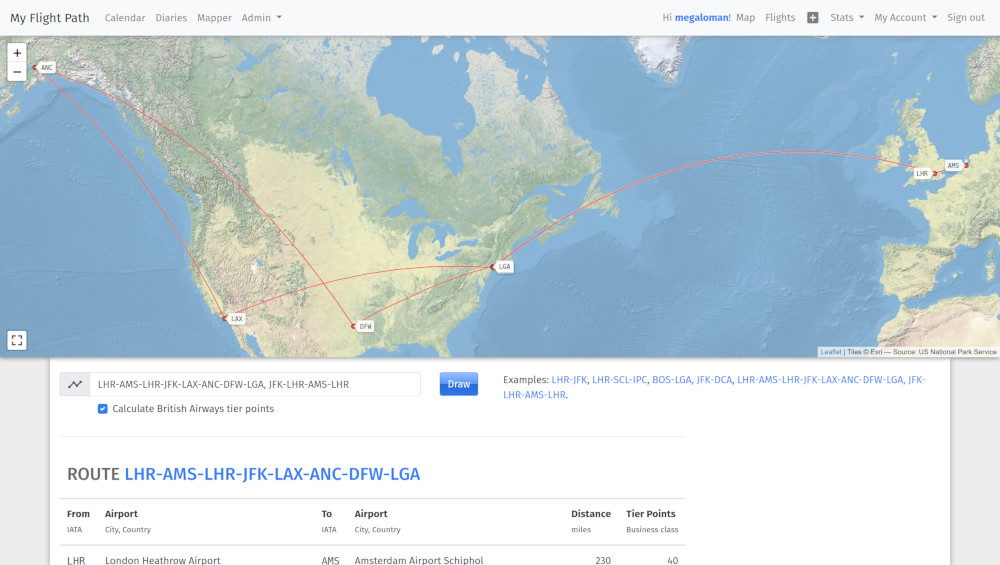 Simple great circle mapper which lets you calculate miles flown and British Airways Executive Club tier points.
Your personalised profile page
Travel Map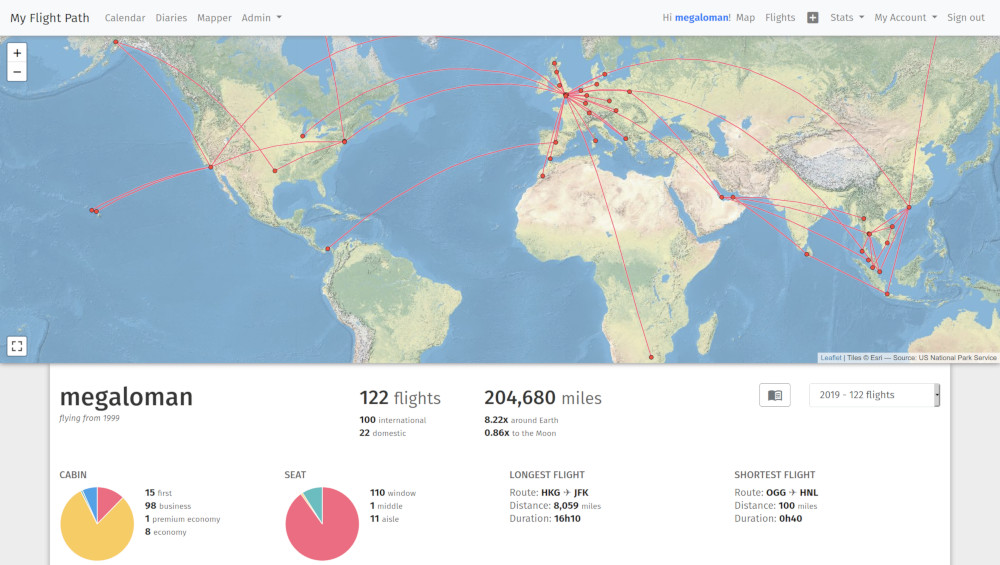 Profile stats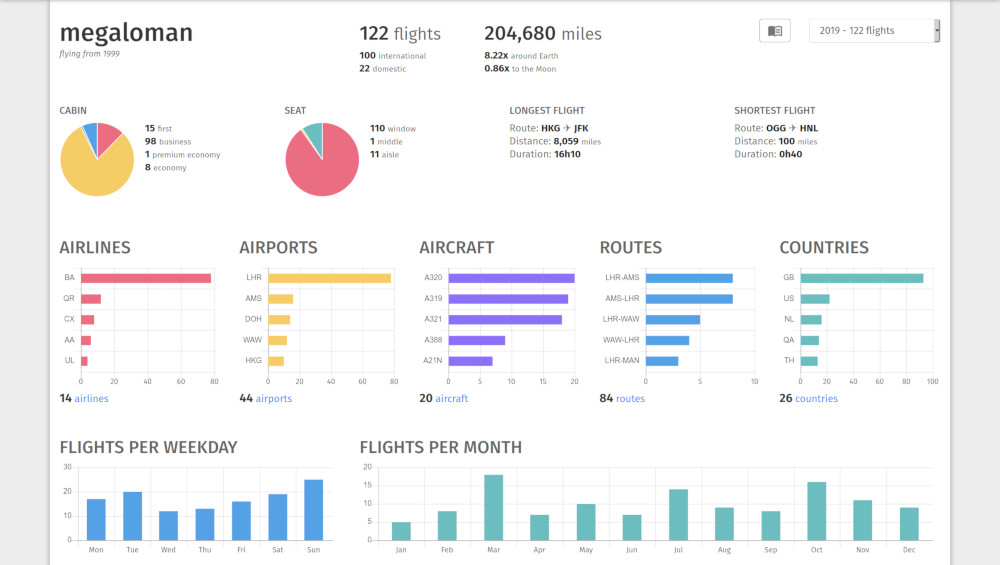 Detailed stats